NQCC facility
The NQCC facility, which is due to open on the Harwell Campus in 2024, will become a focal point for quantum computing in the UK. The landmark building will provide a world-class research centre that attracts visitors and industry interest from across the UK and internationally.
The vision for the facility is to provide a vibrant work environment that promotes collaboration between quantum developers, technology providers and end users. The mixed provision of office, meeting and laboratory spaces has been designed to provide the necessary infrastructure for multidisciplinary teams to work together to design, build, and operate quantum computers.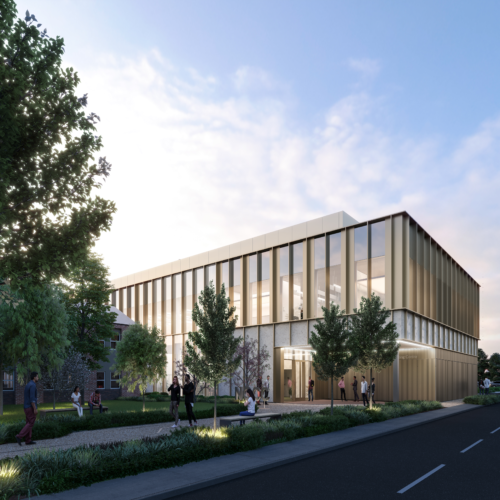 Quantum Software Lab
The Quantum Software Lab, located in the University of Edinburgh's School of Informatics, is working in partnership with the NQCC to accelerate the development and adoption of quantum computing, with a key focus on investigating practical ways for quantum computing to deliver a demonstrable advantage.
Under the leadership of the NQCC's Chief Scientist, Professor Elham Kashefi, the Lab will work with industry partners to translate their computational challenges into real-world use cases that can be addressed through quantum computing. Researchers at the Lab will also develop generalised software tools that can be applied across different hardware platforms, and will offer expertise and education in quantum software in addition to their pioneering research.