Working together to deliver quantum computing
Collaboration is at the core of the NQCC's activities. We seek to work with partners across industry, government and the research community, supporting the development of the wider ecosystem for quantum computing in the UK. This approach allows the NQCC to deliver its technical programme, whilst catalysing the growth of the UK's quantum computing industry and maintaining the pathway to commercialisation. The NQCC also aims to act as a beacon internationally, representing an entry point into the UK ecosystem, and enabling the formation of partnerships and collaborations more broadly.
Find out how to partner or collaborate with us below.
Get in touch
Industry and business
The NQCC aims to support the pathway to quantum readiness, seeking to create industrial sector expertise and to develop the UK quantum computing our community through a user engagement programme, SparQ. The programme is aimed at UK-based companies and researchers who are interested in the discovery and development of applications for quantum computing.
The UK already has a vibrant and growing community of start-up and spin-out companies, for both quantum computing hardware and software. The ecosystem includes a thriving emerging supply chain, featuring well-established companies that range from global businesses through to small and medium-sized enterprises. The UK is also home to large companies that represent potential end users in sectors that include pharmaceuticals, chemicals, energy, aerospace, financial services and more.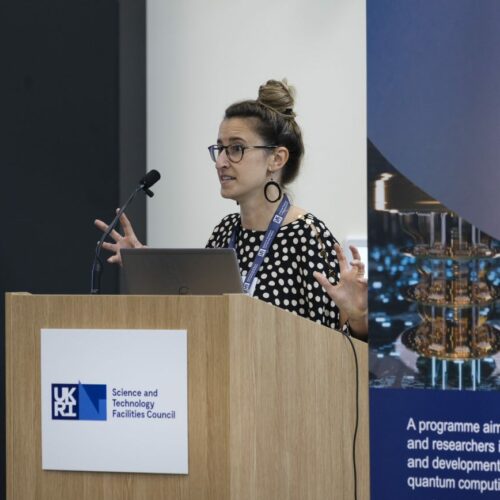 Academia and the research community
The NQCC engages with the academic research community in the UK and beyond. We actively collaborate with the Quantum Computing and Simulation Hub, which comprises 17 UK universities and is led by the University of Oxford. The NQCC and the University of Edinburgh jointly established the Quantum Software Lab in 2023. Additionally, the NQCC has co-sponsored a number of early career fellowships funded through EPSRC.
We run events to engage the wider research community, such as the Quantum Computing Scalability Conference and the Tweezer Array Quantum Computing Workshop in 2023. The NQCC is associated with initiatives such as the Collaborative Computational Project for Quantum Computing, CCP-QC.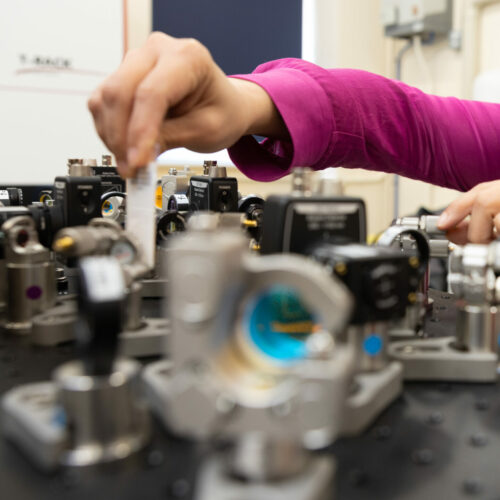 Current and future professionals
By increasing collaboration, developing skills, and carrying out public engagement, the NQCC supports a range of activities for current and future professionals in quantum computing. This includes continuing professional development courses and the annual UK quantum hackathon, delivered through our SparQ programme.