The building
The NQCC facility, which is due to open on the Harwell Campus in 2024, will become a focal point for quantum computing in the UK. The landmark building will provide a world-class research centre that attracts visitors and industry interest from across the UK and internationally.
The vision for the facility is to provide a vibrant work environment that promotes collaboration between quantum developers, technology providers and end users. The mixed provision of office, meeting and laboratory spaces has been designed to provide the necessary infrastructure for multidisciplinary teams to work together to design, build, and operate quantum computers.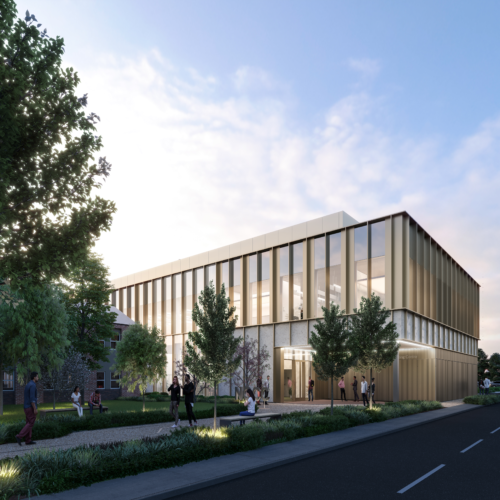 Built for innovation and collaboration
The NQCC's landmark facility has been designed to:
Become a home for quantum computing in the UK, providing an environment for external specialists to spend time at the NQCC
Support world-class research and attract global talent to the UK and to the NQCC
Provide state-of-the-art laboratories for designing, building and testing quantum computers
Create collaborative workspaces to enable researchers, technology providers and end users to work together on novel solutions and applications
Enable the NQCC to respond to the changing needs of the UK's quantum computing community as the technology evolves and matures, including the development of software and algorithms
Minimise energy use, achieve a 40% in regulated CO2 emissions, and meet the requirements of UKRI's sustainability strategy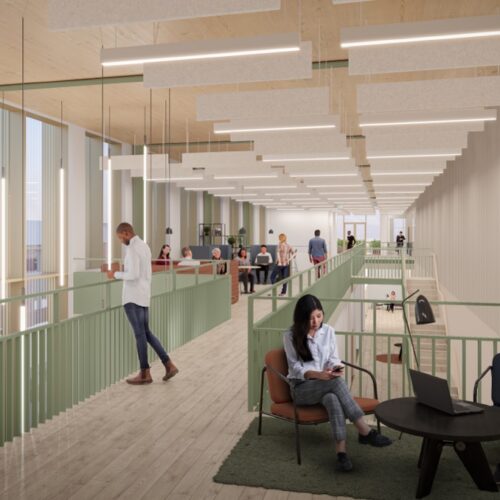 Timelines and progress
The NQCC's location on the Harwell Campus has provided access to specialist skills for designing and building state-of-the-art scientific facilities, and we have been working on the design and construction programme with our main contractor, Wates Construction, since the beginning of 2021. The main building project got underway in January 2022, and the completed facility is expected to open in 2024.
In preparation for the new building, the NQCC's technical teams have been planning out laboratory spaces and procuring the equipment they will need to build, operate and test quantum computers.  Temporary laboratory space has also been established on the Harwell Campus to allow experimental work to start before the main facility is complete.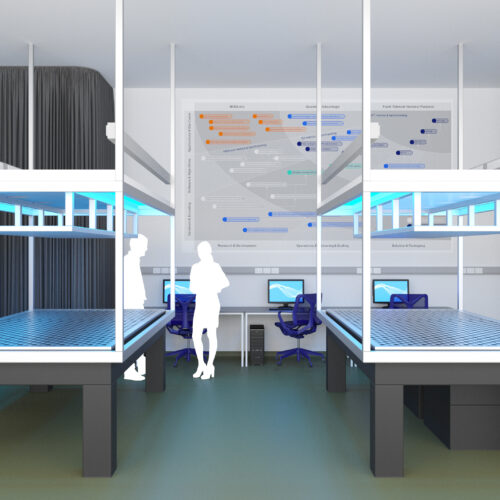 NQCC facility fly-through