How we support EDI in the workforce 
At UKRI, we believe that everyone has a right to be treated with dignity and respect, and to be provided with equal opportunities to thrive and succeed in an environment that enables them to do so. We also value diversity of thought and experience within inclusive groups, organisations and the wider community. For further information, please visit 'How we support EDI in the workforce'.
In March 2023, UKRI published the first equality, diversity and inclusion strategy. It sets out UKRI's ambition for a more diverse and inclusive research and innovation system. This is complemented by the council action plans that use the EDI strategy as a framework, to develop and deliver a variety of interventions relevant to different disciplines and sectors. Please visit the EDI strategy and actions plans for further information.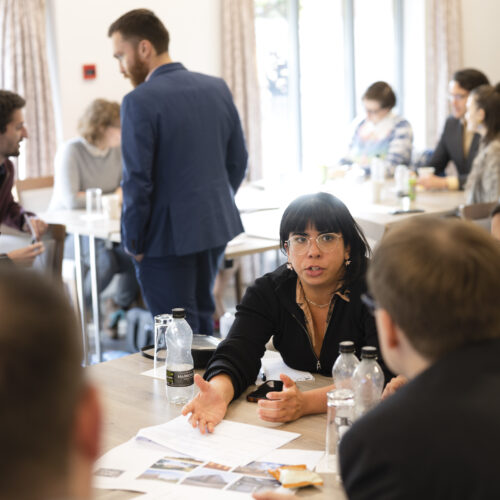 EDI at the NQCC
A working group was founded in March 2023 with the purpose of translating UKRI's ED&I policies into practical, implementable steps at the NQCC, with an ambition of embedding a culture that drives equality, values diversity and has inclusion at the heart of every activity.
An initial scope has been identified for the working group:
Be proactive in auditing and driving an inclusive workplace culture
Review policy, process and implementation of ED&I objectives within the NQCC, for example in recruitment, retention, training and career progression
Embed a culture of ED&I considerations in everything the NQCC does, especially when organising events, engagement activities and in our communications.
The working group aims to reflect the diversity of the organisation and seeks to be inclusive and consultative. Input to the working group is sought from all NQCC staff.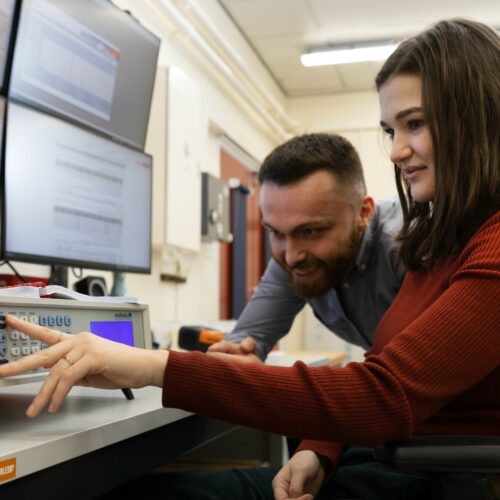 Disability Confident Employer
As users of the disability confident scheme, we guarantee to interview all disabled applicants who meet the minimum criteria for the vacancy. We will ensure that individuals with disabilities are provided reasonable accommodation to participate in the job application or interview process, perform essential job functions, and receive other benefits and privileges of employment. Please contact us to request accommodation.
More information can be found at www.ukri.org.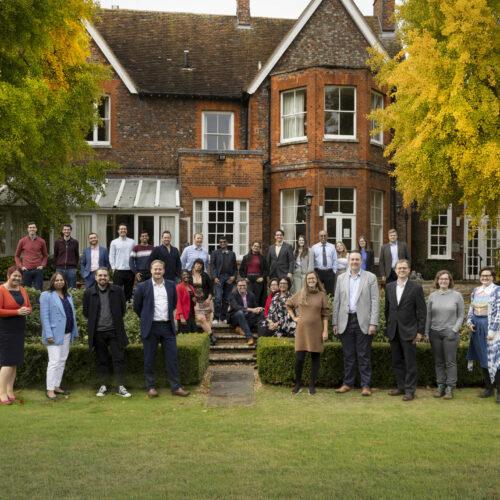 Benefits
We recognise and value employees as individuals and aim to provide a pay and rewards package that motivates staff to perform to the best of their ability. The reward package includes a flexible working scheme, a Career Average Revalued Earnings pension scheme, 30 days annual leave allowance, and a number of other benefits.
To find out more, visit the employee rewards and benefits page of our umbrella organisation STFC.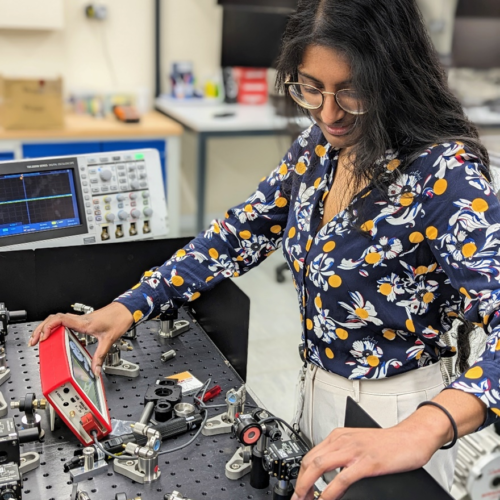 About UK Research and Innovation
UKRI is an organisation that brings together the seven disciplinary research councils, Research England and Innovate UK. Together, we build an independent organisation with a strong voice and vision ensuring the UK maintains its world-leading position in research and innovation.
Supporting some of the world's most exciting and challenging research projects, we develop and operate some of the most remarkable scientific facilities in the world. We are pushing the frontiers of human knowledge through fundamental research and delivering benefits for UK society and the economy through world-class research, skills and business-led innovation.
About the Engineering and Physical Sciences Research Council
The Engineering and Physical Sciences Research Council (EPSRC) is the main funding body for engineering and physical sciences research in the UK. By investing in research and postgraduate training, we are building the knowledge and skills base needed to address the scientific and technological challenges facing the nation.
EPSRC is part of UK Research and Innovation, a new body that works in partnership with universities, research organisations, businesses, charities, and government to create the best possible environment for research and innovation to flourish. We aim to maximise the contribution of each of our component parts, working individually and collectively. We work with our many partners to benefit everyone through knowledge, talent and ideas.
For more information visit https://epsrc.ukri.org/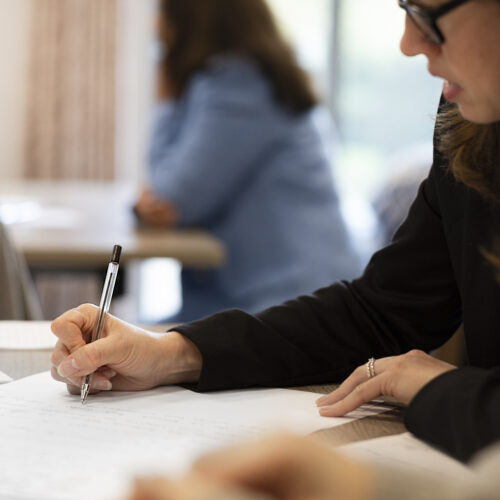 About the Science and Technology Facilities Council
The STFC is a world-leading multi-disciplinary science organisation where curiosity, blue-skies thinking meets practical, application-led science and engineering. Our goal is to deliver economic, societal, scientific and international benefits to the UK and its people – and more broadly to the world.
As one of Europe's largest research organisations, we're trusted to support, enable and undertake ground-breaking projects in an outstanding diversity of fields. Through world-class facilities and people, we're driving progressive advances in science, engineering, computing and technology. Our research seeks to understand the Universe from the largest astronomical scales to the tiniest constituents of matter, yet creates an impact on a very tangible, human scale.
For more information about STFC, please visit https://stfc.ukri.org/