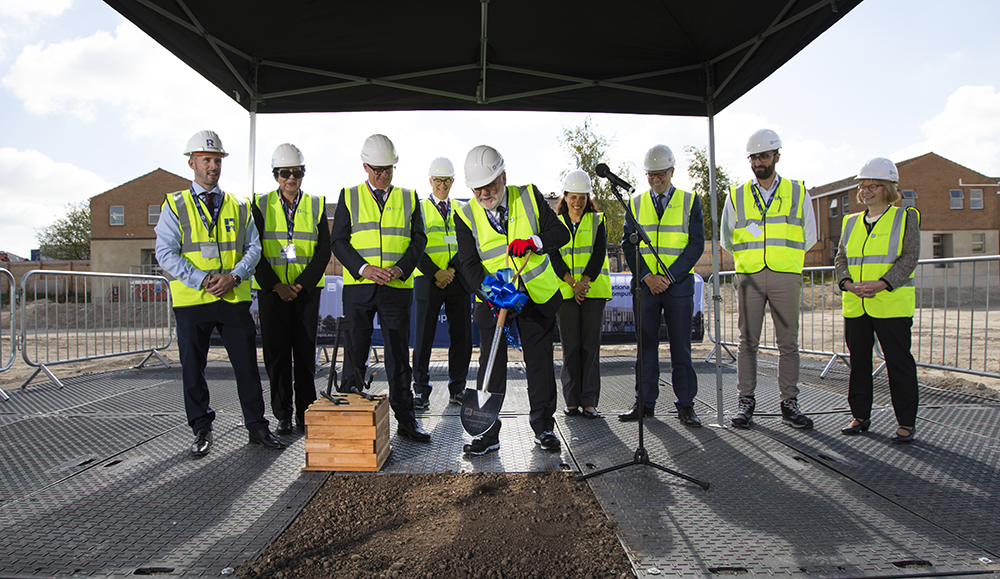 Breaking ground for the National Quantum Computing Centre's new facility – a landmark event.
A breaking-ground ceremony was held on 20th September 2021 at the UK's National Quantum Computing Centre (NQCC) facility in Oxfordshire, ahead of the commencement of construction works. Professor Sir Peter Knight, Chair of the National Quantum Technology Programmes Strategy Advisory Board led the formal breaking-ground ceremony at the building site, based within the Rutherford Appleton Laboratory (RAL) at the Harwell Campus.
Read the press release here.